Sandbach High School runs a very successful Bronze Duke of Edinburgh's Award programme which continues to go from strength to strength. To complete The Bronze Award each participant needs to complete four different sections: Volunteering, Skill, Physical and Expedition. These sections enable participants to become fitter, learn new skills for life and give back to the local community as well as being challenged and having fun along the way.
Our students start The Bronze Award in Year 9 and during this year they'll work through the Volunteering, Skill and Physical sections. With the help of Leaders, participants select their own programme of activities and set themselves objectives; they may choose to start a brand new activity or it might be something that they're already doing.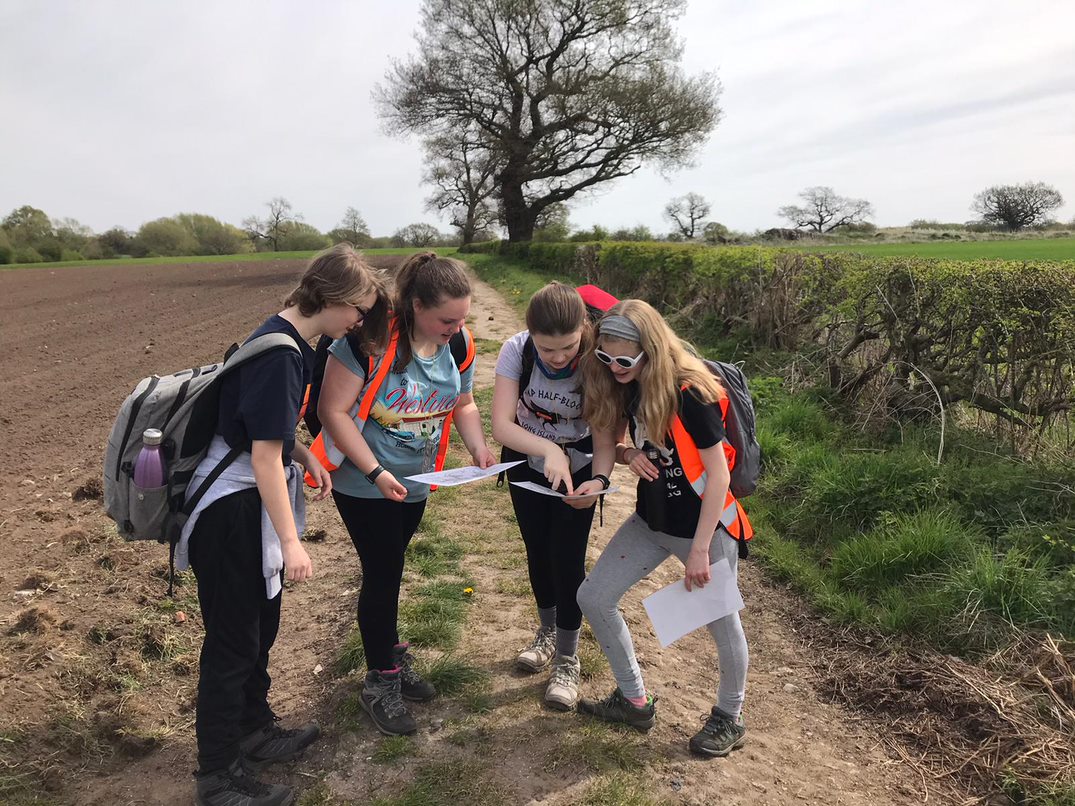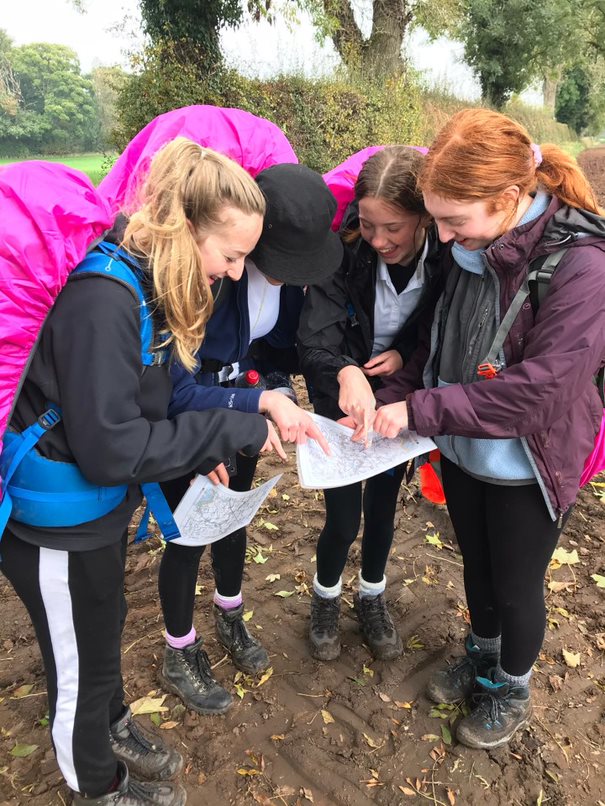 Participants keep a record of their progress through their D of E Award by using an online eDofE account which is used to record their objectives and also their evidence.
During Year 10 our focus turns to the expedition section and participants will complete an in-school training day following by a training expedition (usually these run in March/April) then a qualifying expedition (usually these run in May/June). Each expedition last for 2 days with one night camping in between which participants complete in their own selected teams, camping overnight.
Frequently Asked Questions
The Bronze Award is open to any student in Year 9 and it is typically launched in the Autumn Term.
In total the Bronze Award will cost approximately £90 (paid in two instalments, one in Year 9 and one in Year 10). This price includes enrolment and registration with the D of E as well as the training and qualifying expeditions
For the volunteering, skill and physical sections one needs to be completed for 6 months and the others for 3 months
All participants will need suitable clothing and footwear to wear for their expeditions, as well as a sleeping bag. As a school we are able to lend tents, stoves and rucksacks to our students. A sample kit list is below to give you an idea of what is needed. It's also worth noting that every participant receives a D of E reward card that gives discount in several outdoor shops if there are some items you need to buy.
Sample Bronze Kit List
Key: Words underlined are essential items 
To wear walking;
Walking boots
Walking socks
Trousers (NOT denim/jeans) leggings are ideal
Thin base layer (synthetic material. E.g. Football shirt)
Thicker fleece / Warm sweater (Quick drying i.e. not heavy cotton)
Personal Kit (to carry) 
65l Rucksack (Can be borrowed from school)
Waterproof rucksack liner (strong bin liners)
Mat to sleep on (some available to borrow)
2/3 Season sleeping bag in a waterproof bag and wrapped in a bin bag to ensure it remains dry as this is often carried on the outside
Waterproof jacket with hood & taped seams
Waterproof over trousers (essential)
Spare walking socks - a pair for each day
Underwear
Survival bag (approx. £3 from go outdoors)
Shorts (optional)
Spare Walking trousers (Also for sleeping in)
Spare Warm fleece top (Also for sleeping in)
Fleece/wool hat – (essential)
Warm gloves - (essential)
Personal medication (as required)
Water bottle (x2 separate) and water - 2 litres
Knife, spoon, Plastic Plate/bowl/plastic mug
Plastic Mug
High calorie food for in an Emergency
Wash kit and part of a loo roll
Sunhat & sunglasses
Additional footwear in case of blisters/evening wear eg Flip-flops/Sandals or light weight trainers
Group Kit (to carry between the walking team)
Lighter/matches
Pan scourers
Washing up liquid in small container
Tea towel
Pocket-knife / tin opener
Plastic bags/bin liners for rubbish
Food – breakfast, lunches and dinner each day (as advised)
Watch
Small game/Frisbee/ball
Group First Aid Kit (to carry)
Each group should have at least one first aid kit between them as well as any personal medication.
Small roll of micro-pore tape or blister treatment
Assorted plasters
Small safety pins,6
Scissors blunt ended
Surgical gloves, pair
Antiseptic cleansing wipes
Wound dressing, small
Bandage, 7.5mm
Bite/sting cream
Insect repellent
Torch
Sun cream / Lip salve
Participants choose their own expedition teams, each team must have a minimum of 4 people and a maximum of 7 people.
Yes! Part of the challenge is trying something new and leaders will help you along the way. We have all sorts of students take part and you'll be looked after on the expeditions.
Each participant will receive a D of E badge as well as a certificate when they successfully complete the award