Getting Started
You will have received communication with account activation details within your welcome pack. 
If you haven't received any, contact accounts@sandbachhigh.co.uk  school and request ParentPay login details. 
Once you have your account details you can log in online at parentpay.com. Look for the 'Login' button at the top right. 
If you would like to use ParentPay on your smartphone, just bookmark the login page to your home screen for easy access. 
ParentPay has been designed from the ground up to work great on tablets and phones as well as desktop computers. 
Don't worry about compatibility either. The vast majority of Android, iOS and Windows Phone devices will be able to run ParentPay. 
What can you do with parent pay?
Trips – Pay for school trips through ParentPay. We will send out invitations to the relevant parents.  
Online Shop – Whether it's student photographs, uniform or equipment, you can purchase items online. Check item information like size and colour prior to purchase. 
Remote access allows users to access the school's network as if they were logging on to anyone of the computers in the school 
How To Use Remote Access For PC
Using Internet Explorer browse to

https://remote.sandhigh.cheshire.sch.uk

,  You will be presented with the screen below. 

 

Enter your username prefixed with curriculum\

Enter your password. You will be presented with the screen below

You will be able to access your mail from here using the Outlook 2016 App, together with SIMS and the other Microsoft Apps.

Should you wish to go on to the remote desktop, then click on the icon.  You will be presented with the screen below.

Click Connect. You will be presented with the screen below.

Click on This PC icon to see all your usual drives as seen below (note, yours will be slightly different bearing in mind your home PC but you will all see the drives you would usually have at school).

 

Click on the email icon to get your email

Any problems, please raise a Novus support ticket by emailing

support@novus.co.uk

or by clicking on your desktop icon.
See Step By Step Photos below
How To Use Remote Access For Mac
1.   Launch the 'App Store'
2.   Search For 'Remote Desktop'
3.   Download the 'Microsoft Remote Desktop 10' app.
Using the App
4.   Launch the 'Microsoft Remote Desktop 10' App
5.   Click on 'Add Desktop' button in the app
6.   On the 'Add Desktop' screen
7.   PC Name:        SHS-RDSH01.curriculum.sandhigh.cheshire.sch.uk
8.   User account:  Add a User
9.   Username:        Curriculum\Username
10.  Password:        User Password
11.  On the 'General' tab
12.  Gateway:  Add Gateway…
13.  Gateway Name:         remote.sandhigh.cheshire.sch.uk
14.  User Account:             select the user account
15.  Click 'Add'
16.  Click 'Add'
Connecting to the remote desktop
To connect to the server double click the desktop it has given you.
You can find our official uniform suppliers Price and Buckland in the below link;
Edulink
You will receive an email from Edulink One giving your user name and a link to set your password.
It also contains a link to the Edulink One webpage and details of how to download the app.
If you have any queries please email Mrs Ward AWard@sandbachhigh.co.uk who will be happy to help.
Step 1
Open this link: https://www.edulinkone.com/ on web browser. 
 Step 2
Type Sandbach into the School ID box and click next.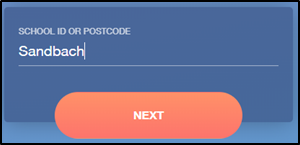 Step 3 Type your school username and password. See the example below.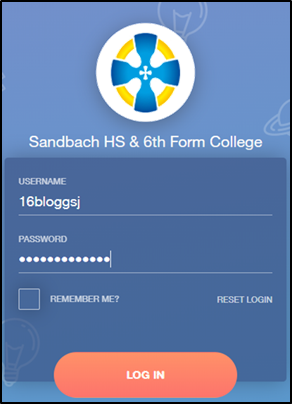 You should now have access.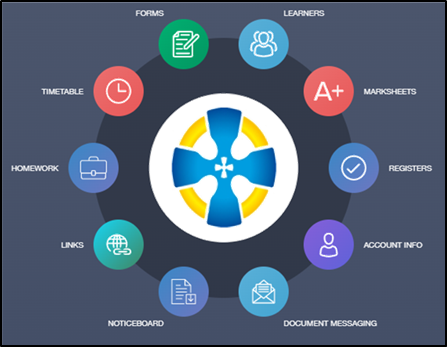 There is also an Edulink One app available to download for both Apple and Android devices.  Search Edulink One in your usual app provider.
Paperless Progress Reports
Progress Reports will only be available for direct access by parents/carers and students via Edulink. 
The school will not be providing any paper-based reports. Students, however, do have access to printing facilities within school. Please don't hesitate to get in touch if you encounter any problems with Edulink. You can email  award@sandbachhigh.co.uk for support.