Sandbach High School and Sixth Form College Trustees plays a vital role in supporting and overseeing the work of the school. 
Trustees have many key responsibilities including overseeing school policies, the school budget and decisions regarding the curriculum. 
Finance and Audit committee – Chair – Sharon Joyce 
Student and Curriculum committee – Chair – Paula Jones  
Resources Committee – Chair – Ben Hunt (co-chaired with Gerry Heath)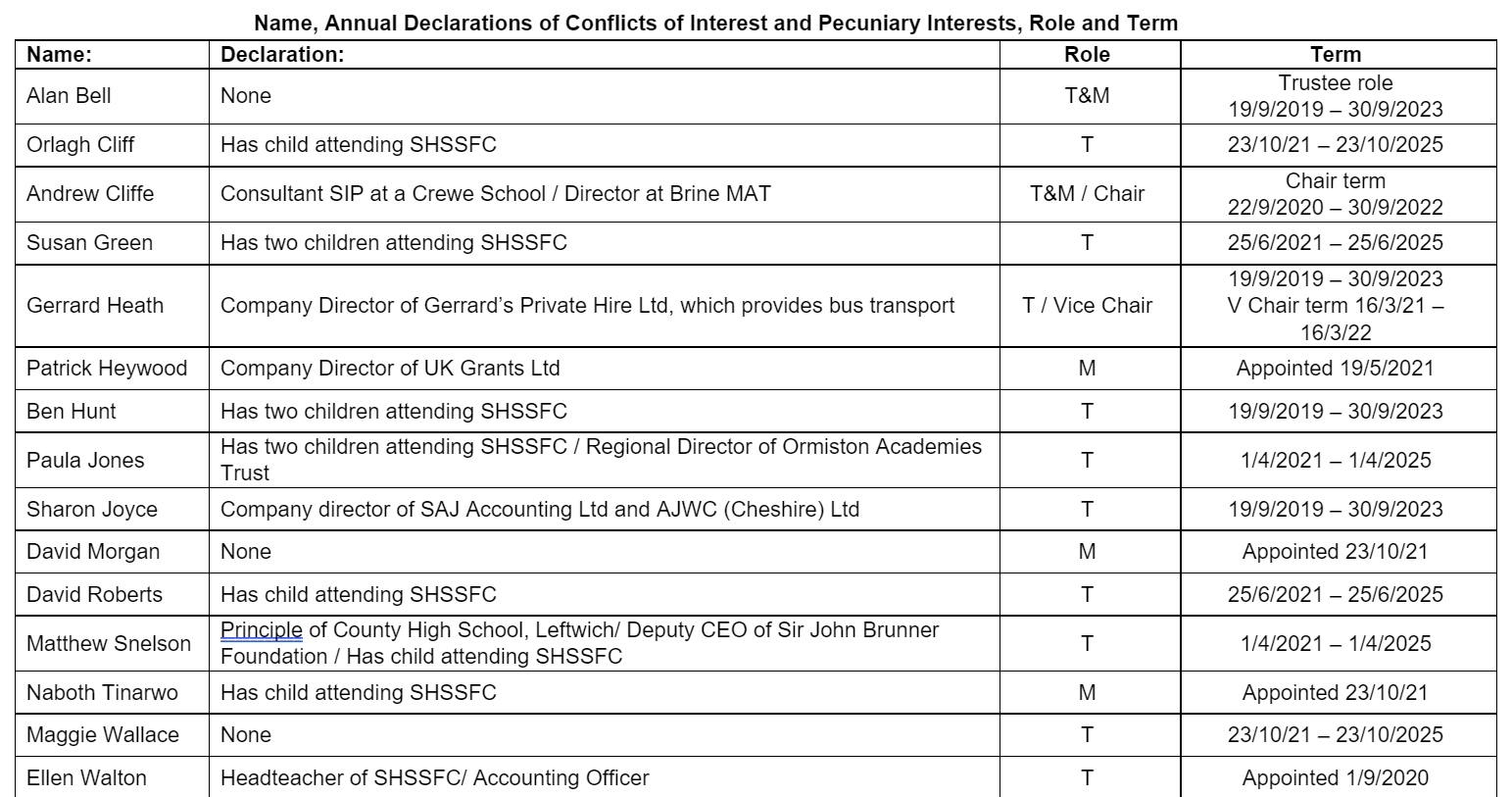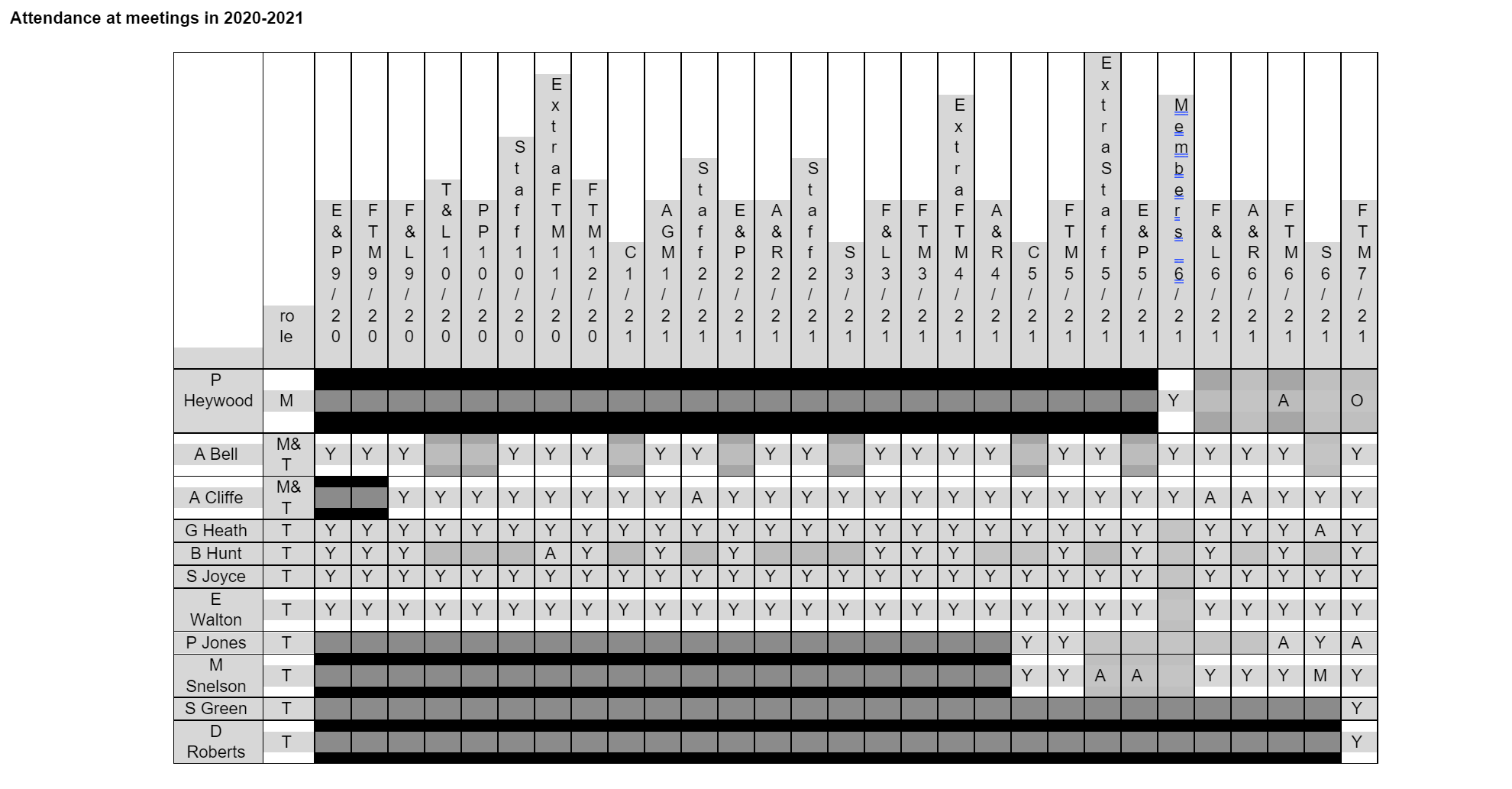 Key and Notes for attendance tables
Please note some of the names of the committees have changed during the academic year. 
PP (Pupil Progress) became S (Student) – for 2021-2022, this will be merged with Curriculum committee to make Student and Curriculum Committee (S&C)

 

T&L (Teaching and Learning) became C (Curriculum) – for 2021-2022, this will be merged with Student committee to make Student and Curriculum Committee (S&C)

 

E&P (Environment and Premises) – for 2021-2022, this is merged with Staffing committee to make Resources Committee (R)

 

Staffing – for 2021-2022, this will be merged with E&P committee to make Resources Committee (R)

 

F&L (Finance and Leadership) – for 2021-2022, this is merged with Audit and Risk committee to make Finance and Audit committee (F&A)

 

A&R (Audit and Risk) – for 2021-2022, this is merged with Finance and Leadership to make Finance and Audit committee (F&A)

 

FTM – Full Board of Trustees Meeting

 

AGM – Annual General meeting

 

C (Curriculum)

 

S (Student)

 

M – Member (Role)

 

T – Trustee (Role)

 
 Black – was not part of the Board of Trustees at that time 
Grey – was not expected at the meeting 
Y – in attendance 
A – Apologies given/ not in attendance 
N – Not in attendance 
O – Observing 
 Governance Professional – Ms Caroline Senior