Our uniform policy and dress codes have been drawn up in consultation with students, parents, carers, staff and all members of the local community. 
Aims 
A high standard of personal appearance is expected of, and from, all students. Through our uniform policy and dress codes we aim to: 
Encourage pride in the school.

Encourage a sense of equality and cohesion.

Protect students from social pressures to dress in a particular way.

 

Ensure that girls of different social, religious and ethnic groups feel welcome.

S

upport teaching and learning.

 

Provide a safe and secure environment in which students learn how to dress appropriately.

 
In these ways, the uniform and dress codes support the overall aims of the school. 
Please see the Policies page for the School Uniform Policy – click here to go to policy page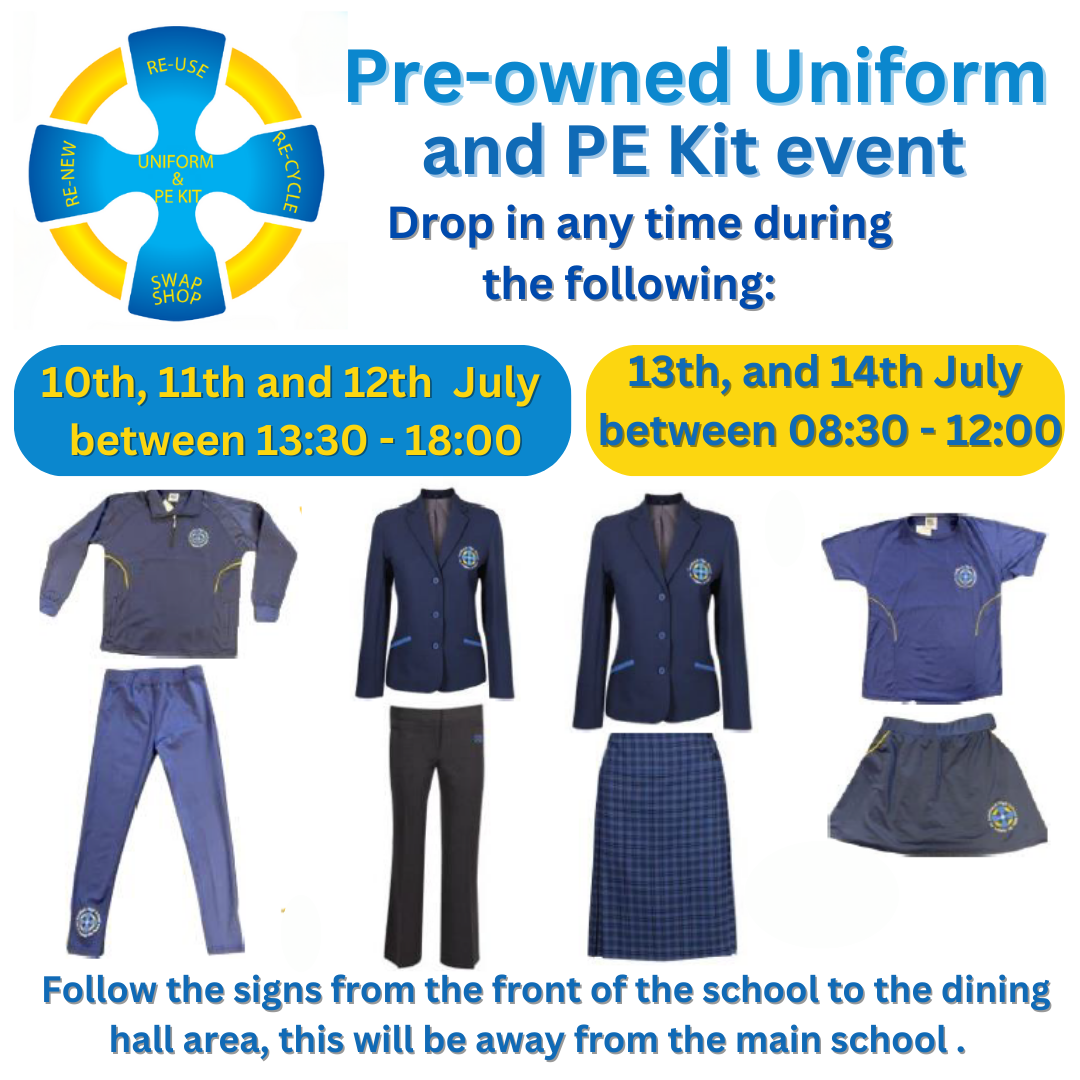 Uniforms UK are delighted to work with Sandbach High School in supplying the PE kit. All items can be purchased in our retail shop or online at
uniforms-uk.com/collections/sandbach-high-school 
Our shop is open:
Monday - Friday 9am - 5pm 
Summer - Late nights and Saturday opening 
Monday 26th June to Thursday 29th June open 4pm- 6:30pm 
9am - 1pm on the following Saturdays - 1st July, 8th July, 15th July. 
Please note: We suggest students wear cycling shorts or leggings to be able to try on the PE kit over their clothes as we do not have changing facilities available.
All items are fully returnable if they are not suitable as long as they have not been personalised.
Shop address: Brooks Ln, Cheshire, Middlewich CW10 0JG (we are 3rd right turn after bridge)
French Navy fitted blazer with school logo on upper left hand side – only available from Price & Buckland from £35
Bedford check kilt* – only available from Price and Buckland from £29.50
Tie – only available from Price and Buckland from £6.95 
White collared shirt (short or long sleeve)
Plain black tights or knee high socks
Black shoes suitable for school 
*the skirt is to be purchased at the correct length which is on the knee or slightly below allowing for 2 centimetres growth. Any skirt which is more than two centimetres from the top of the knee will need to be replaced as it will deemed to not be of the correct length. 
Charcoal grey trousers with school logo on waistband – only available from Price & Buckland from £16
Dark Charcoal grey V-neck jumper 
Recommended MATHS Equipment; 
Casio – FX- 83GTX – scientific calculator, available from various retailers.