The school Library is packed with fiction and non-fiction books, revision guides, DVDs, audio books and magazines.  There are computers which you can use, and you can purchase printer credits to top up your account.
The Librarian, Mrs Johnson, and our volunteer helpers will be happy to help you find what you're looking for.   You can borrow up to 4 items at a time.
Reading lessons in Years 7 & 8 also take place in the Library.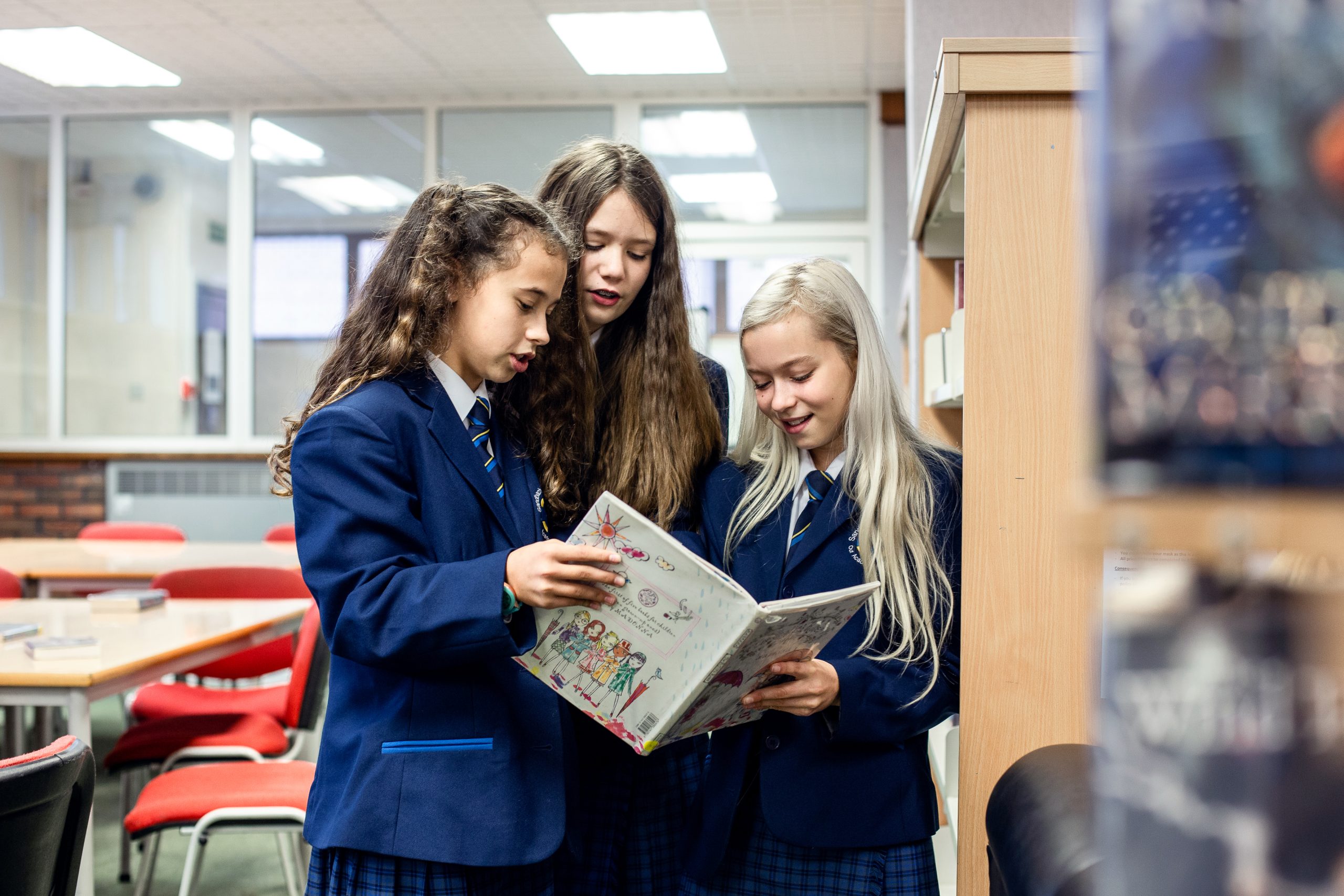 To provide students with a warm welcome to a library which promotes a life-long love of reading.
To provide a quiet space where students can enjoy reading for pleasure and engage in quiet study.
To provide a bright, interesting and stimulating learning environment for all users.
To provide resources which are easy to access and support independent learning skills.
To provide resources which are current, support the curriculum and reflect students' interests.
To promote a sense of community and a place where all students feel they belong.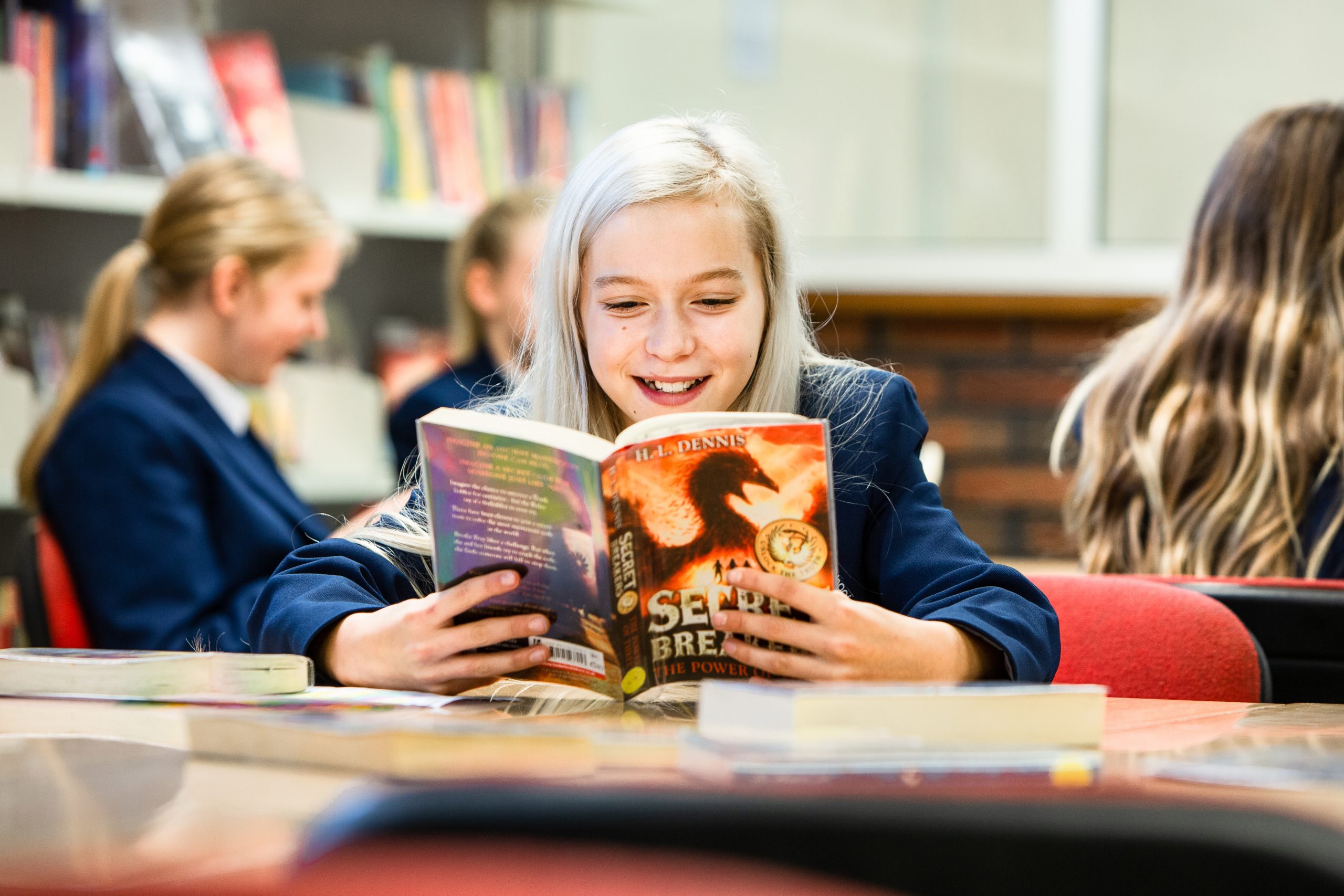 We stock a wide selection of fiction books for all students and ability levels, ranging from the classics to graphic novels.  Some books, which are aimed at older teens and a 'Young Adult' audience, are organised into a 'Senior Fiction' section and are only available for Y9 and above to borrow, with the exception of Y8 students who have parental consent.  This must be shown when borrowing a book.
Our substantial non-fiction section reflects topics studied in the classroom and helps to broaden students' understanding of the outside world. Resources are regularly updated to ensure they are relevant and support learning in the classroom.
The school has strong links with The Education Library Service, which enables us to ensure our stock is regularly refreshed and reflects the most current interests and areas of study.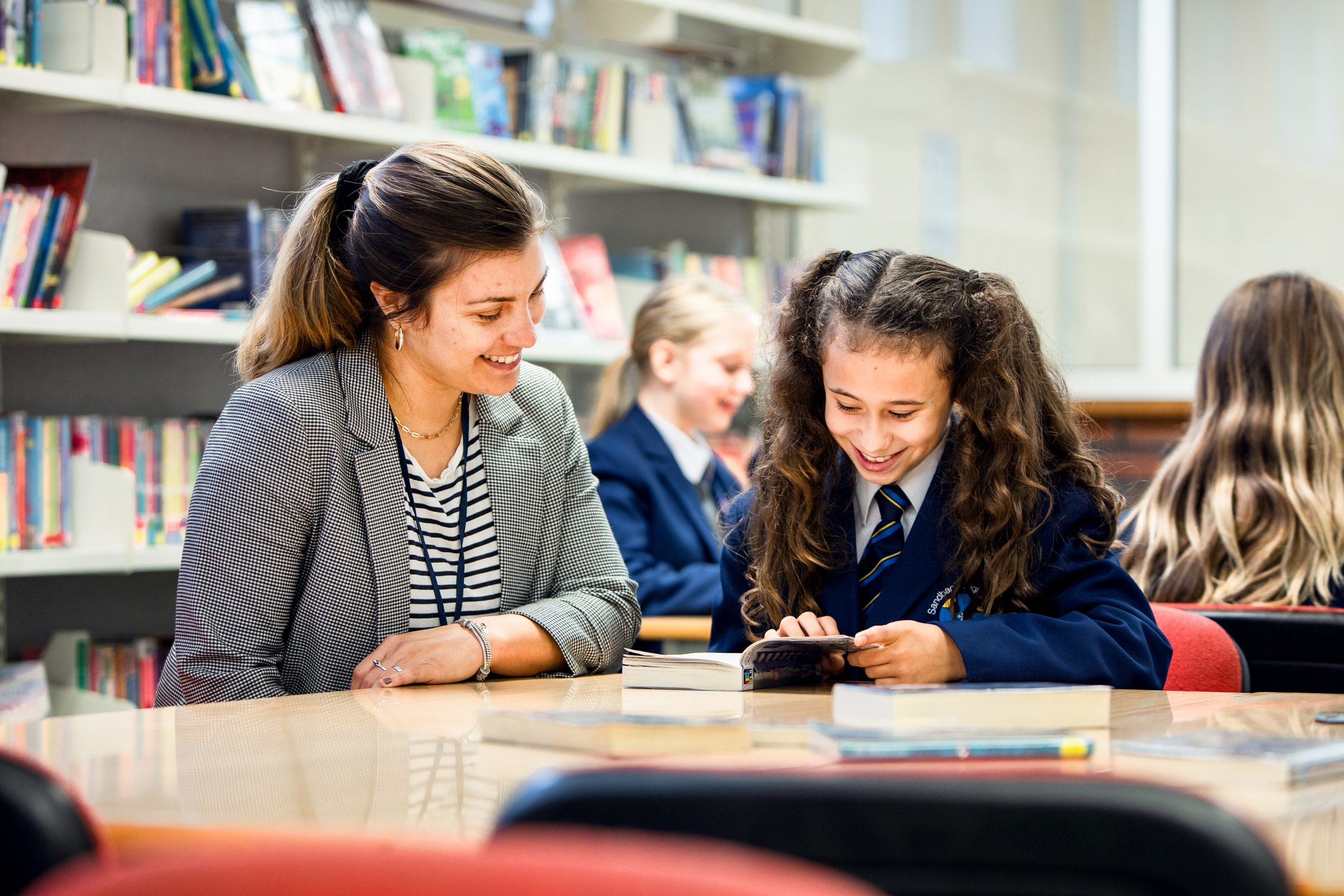 In the Library, we endeavour to cultivate a positive environment for all students and an enthusiasm for learning. We make a positive contribution towards school life and play a vital role in the encouragement of independent learning. We aim to promote a successful reading culture within school and a life-long love of reading.
Students have access to computers before and after school and during break and lunchtime.  At lunchtime, help is on hand to support you with your homework, if required.  Printer and photocopier access is also available.
Monday - Thursday - 8:00am - 4:15pm
Fridays – 8.00 am – 3.15pm