sandbach high school and Sixth Form College
We meet Tuesday lunchtimes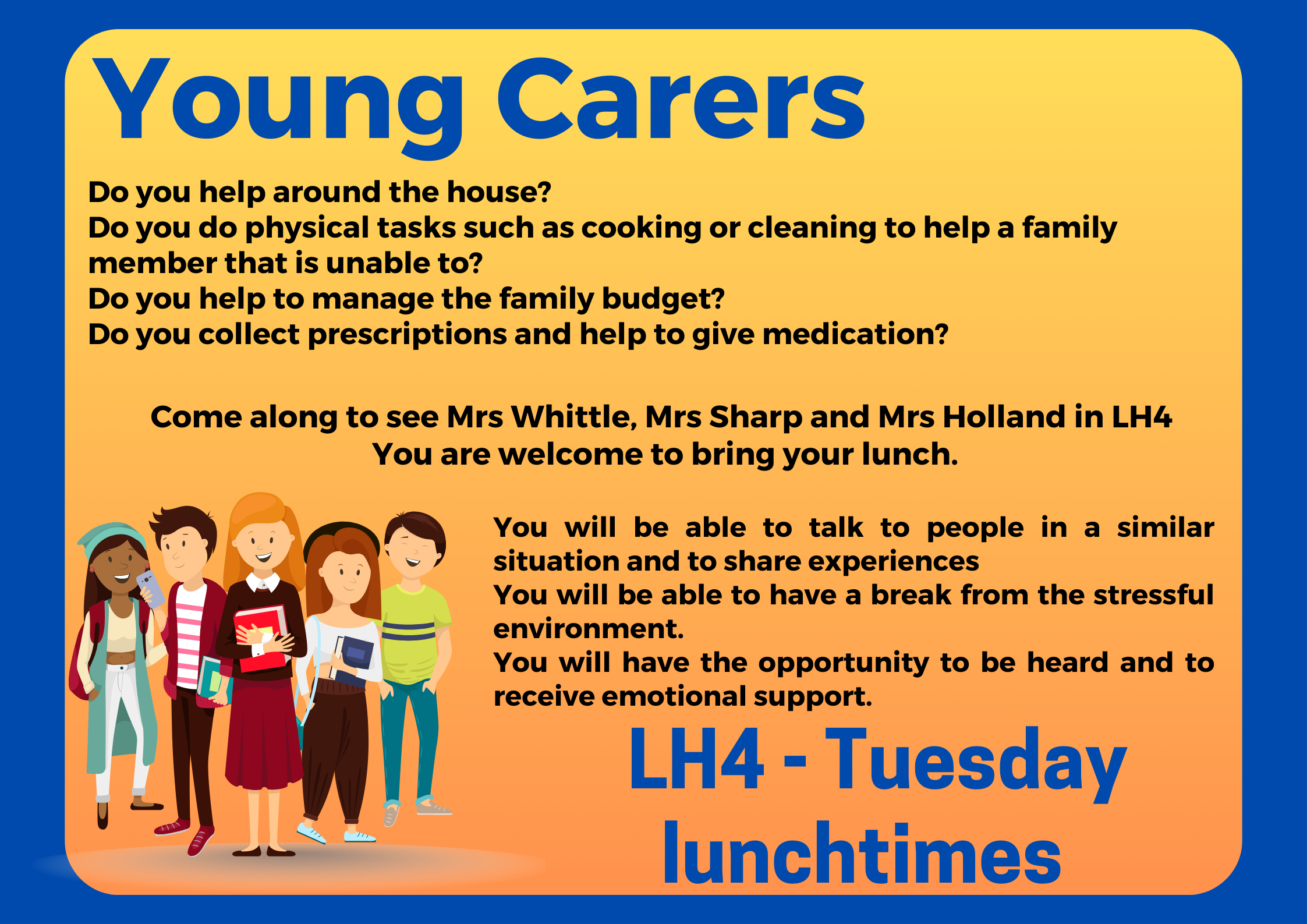 Young carers meet on Tuesday lunchtimes in LH4.
Do you help around the house?
Do you do physical tasks such as cooking or cleaning to help a family member that is unable to?
Do you help to manage the family budget?
Do you collect prescriptions and help to give medication?
Come along to see Mrs Whittle, Mrs Sharp and Mrs Holland in LH4. You are welcome to bring your lunch.
You will be able to talk to people in a similar situation and share experiences.
Sandbach Young Carers Group
With Cheshire Young Carers
Join Cheshire Young Carers every other week for a fun afternoon full of activities.
Starting on September 23 through to June 24
Meeting in room LH4 at 3:15pm
Contact details for Cheshire Young Carers: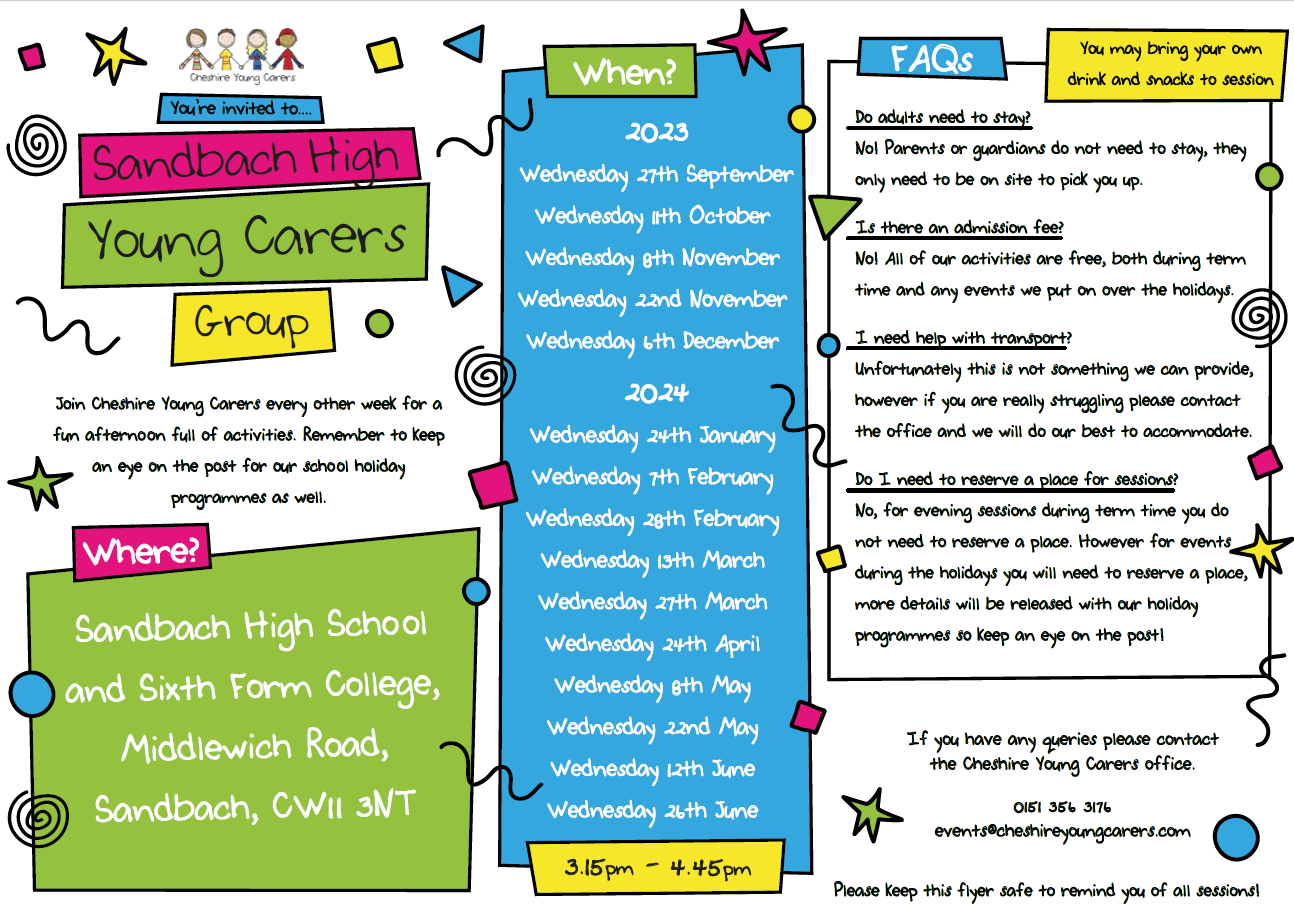 Young Carers Lunch - 6th July 2023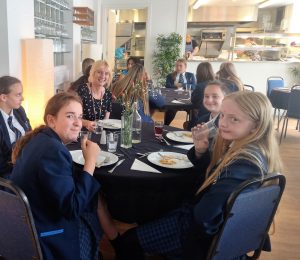 On Thursday, 6th July 2023, some of our Young Carers were rewarded with a lovely lunch.
As part of their coursework, Ms Unwin and her Year 12 Food Science and Nutrition students planned, prepared and served this lunch as a special thank you for all of the hard work that our Young Carers do.
The food was beautifully presented, absolutely delicious and served professionally.
We were joined by Mrs Walton and Mr Hitchen and we all had a wonderful time.
Miss Markwell, Mrs Holland and I would like to thank Ms Unwin, Rosie and Grace for doing such an amazing job. We would also like to thank our Young Carers for being the wonderful people that they are.
Thank you once again
Miss Markwell, Mrs Holland and Mrs Whittle
Young Carers Trip on Wednesday, 15th March 2023
Our young carers recently went on a trip to Crewe Lyceum Theatre to see 'Blood Brothers'.
The students had fun and all thoroughly enjoyed the performance. They found the show to be funny and entertaining. It had an amazing storyline with a very unexpected and emotional ending.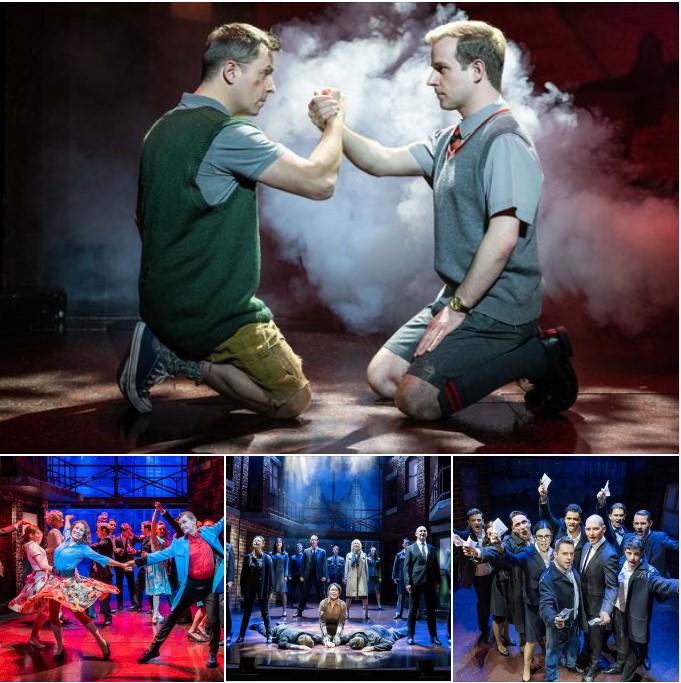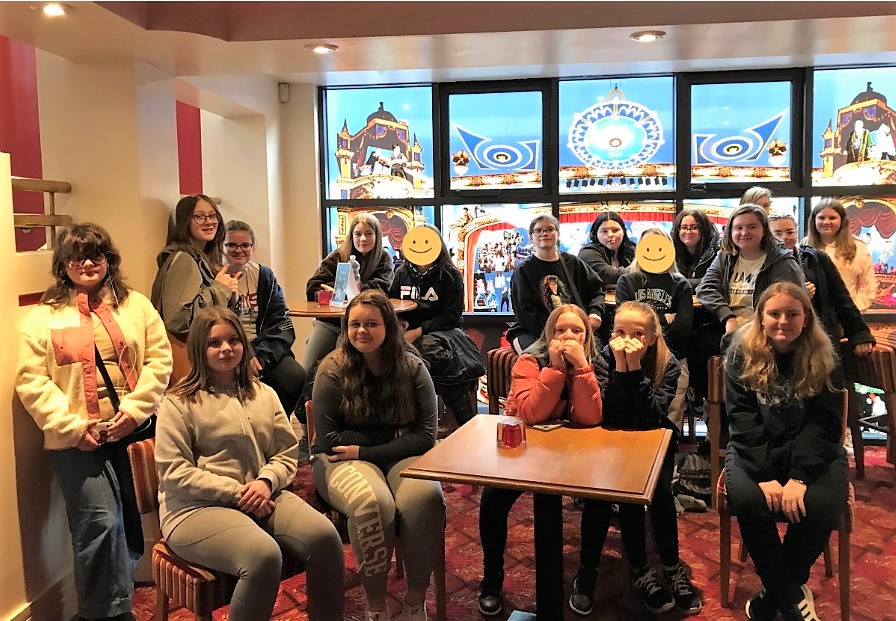 One student had never been to the theatre before. Another said it was a privilege to go to see it with the school and her friends.
They also commented on being fortunate enough to have time off school as a reward and in recognition of all their hard work.
It was special because it wasn't something that they would usually do, it gave them an opportunity to spend time with people who they may only see in class and it brought all the young carers together